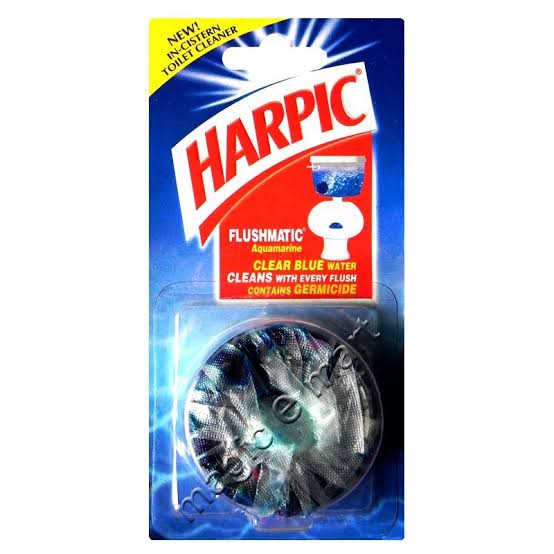 What We Offer
On-Time Delivery

GENUINE PRODUCT

Dedicated Account Manager
Details
Product Name: Harpic Flushmatic In-cistern Toilet Cleaner 50gm
Size: 50gm
Harpic Flushmatic is an in the cistern solution providing continuous cleaning with every flush.
Its blue action contains germicide that cleans and protects against germs.
Lasts up to 1 month depending on usage. Distributing the liquid across the bowl, helps you maintain a hygienic and deodorized toilet and prevents the build-up of stains giving you a continuous clean toilet.
Harpic FlushMatic helps to clean with every flush.